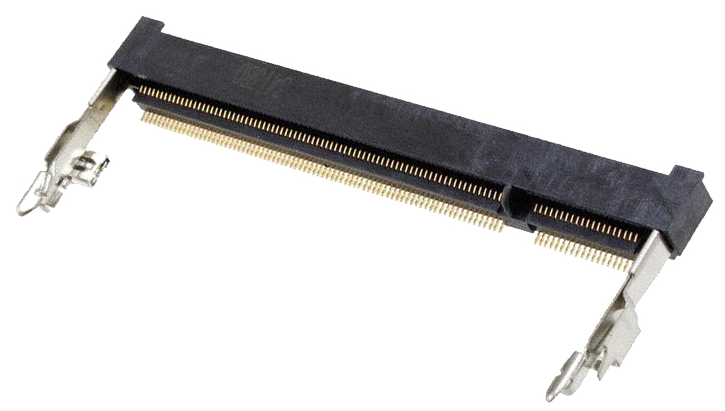 VisionSOM SODIMM 200 socket
All products from the VisionSOM family are compatible with the standard SODIMM 200 socket. For customers who would like to start production, this accessory enables rapid prototyping. The socket is available from the SoMLabs stock.
Standard SODIM 200 DDR2, 1.8V socket
TE Part # 1473005-4
Buy online
VisionSOM socket – recommended SODIMM 200 by TE Connectivity Part #1473005-4 . This is the best solution for VisionSoM modules to be populated by our customer on their carrier boards. It enables plug in and plug out SOM for several times without decreasing connection quality.
This is a SODIMM 200 socket with the following key features:
Double Data Rate (DDR) 2
Stack Height 0.205 in [5.2 mm]
90° Angle Module Orientation
Surface Mount
Edge Connector-to-Board
VisionSOM SODIMM 200 socket