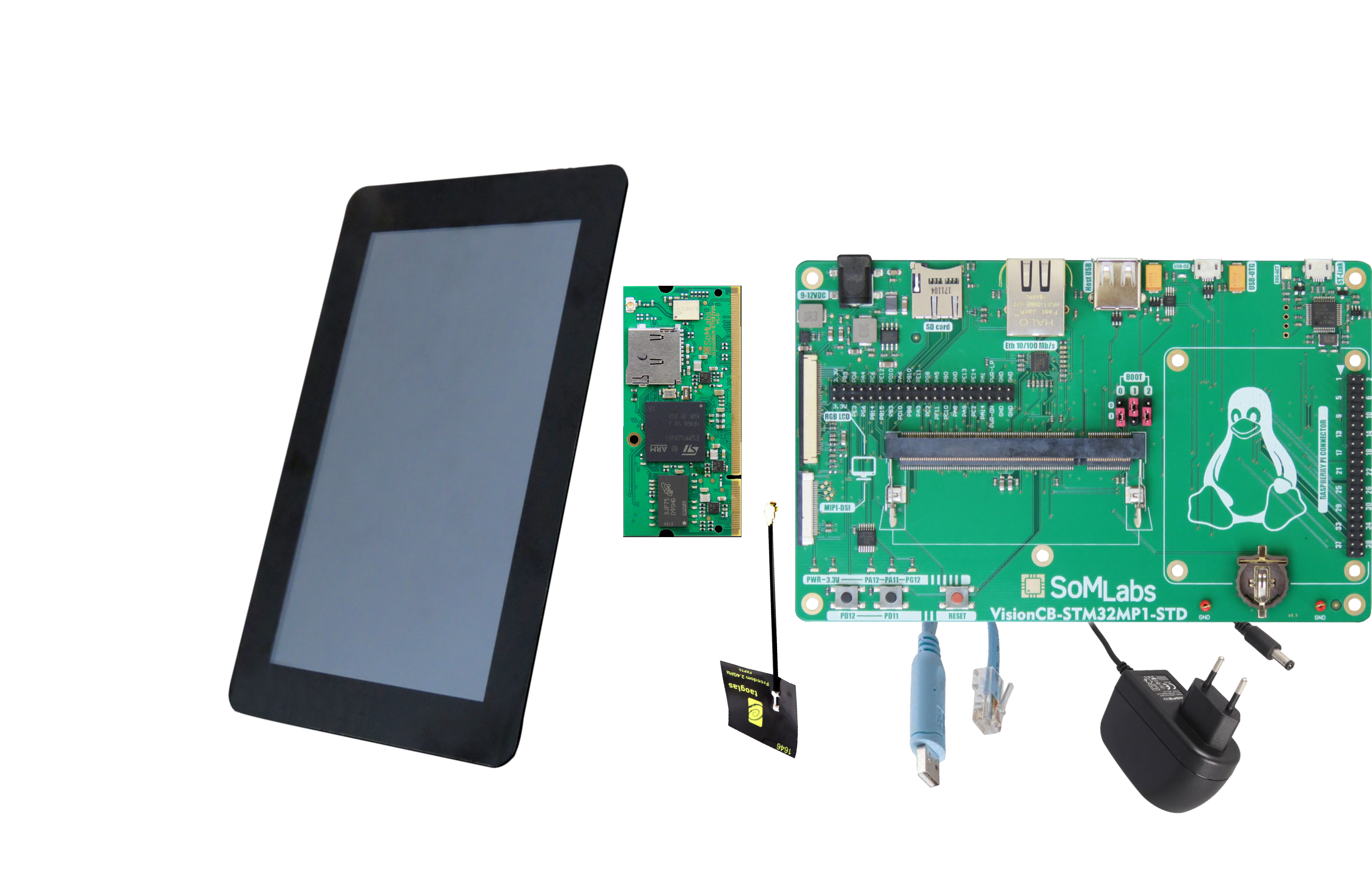 VisionDK-STM32MP1
Development Kit
SoMLabs offers complete reference platforms to start development of any SoMLabs SOM. The kits provide a great demonstration features to test performance and enable reach connectivity options.Our Customers have options to choose two types of Development Kits:
Starter Kit
Development Kit
Starter Kit is cost effective solution with Carrier Board and related SOM. Development Kit is offering full package including Carrier Board, SOM, TFT-LCD Display, Power Supply and all necessary cables.
Buy online
VisionDK-RT is a development kit for the STM32MP1 and consists of a carrier board (VisionCB-6ULL-STD) with a processor module (VisionSOM-6ULL). In addition this complete development kit is offering full package including a TFT-LCD display, power supply and all necessary cables.
The VisionCB-STM32MP1-STD carrier board houses the most common interfaces such as USB, Ethernet, etc. A large variety of interfaces allows to use it as both a complete development platform or as a stand-alone end-product.
The VisionSOM-STM32MP1 SoM module in VisionSTK-STM32MP1 features: STM STM32MP1 processor (dual core ARM Cortex- A7 @ 650MHz), 512MB RAM and 4GB eMMC. VisionSTK-STM32MP1 includes SOM with Wi-Fi.
The carrier board connects with the SoM via a standard SODIMM connector.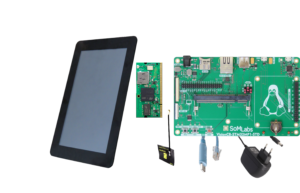 Features
VisionDK-STM32MP1
SOM
SOM P/N
SLS18MP157A_650C_512R_uSD_1WB_C
Microprocessor
STM Cortex-A7 Dual Cores at 650 MHz (STM32MP157AAB3T )
RAM
512MB DDR3L
Flash
SD Card
WiFi/BLE
YES (802.11b/g/n - Murata 1DX Module)
Carrier Board
VisionCB-STM32MP1-STD
Display
+
USB Debug Cable
+
Ethernet Cable
+
12V Power Supply
+
Wi-Fi / BLE Antenna
+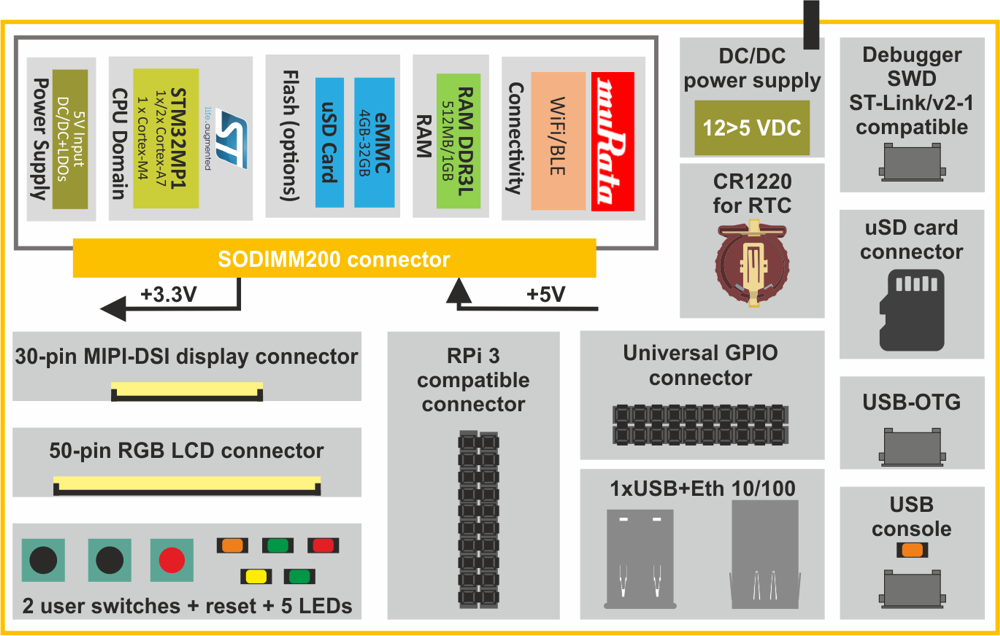 VisionDK-STM32MP1
Development Kit