Connecting
the
Future
Customer-centric.
Providing ready to use solution.
Enabling applications of tomorrow.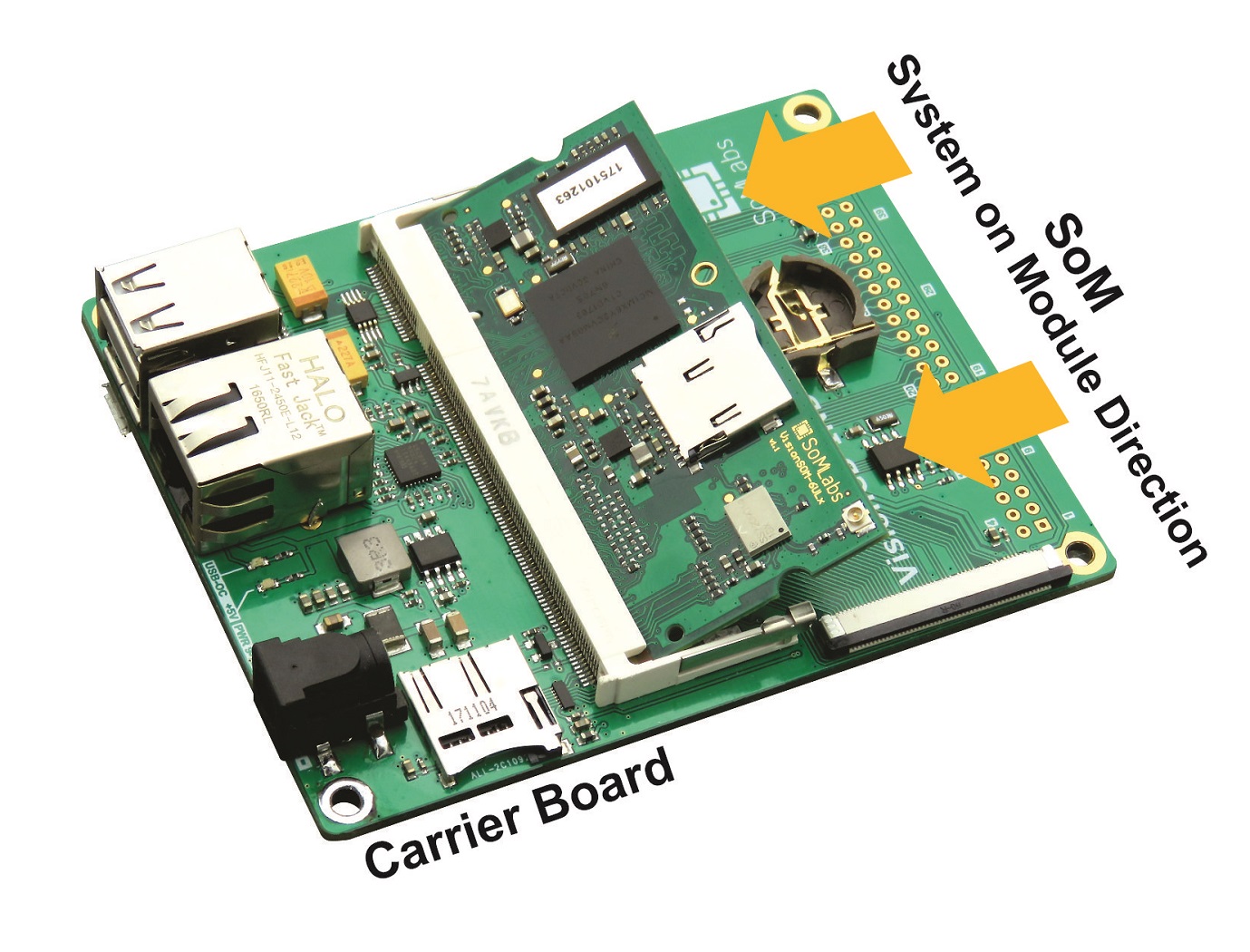 Why System on Module?
System on Module (SoM) is a small form-factor, ready-to-use, processor module with standard I/0 capability that are incorporated in embedded system designs. A system on Module is basically an entire central processing unit (CPU) designed into one, contained package. SoM's are designed to be plugged into directly into carrier board (CB). System on Module and Carrier Board can be considered as single board computer (SBC). When leveraging as System on Module in design, You get the benefits of a custom engineered solution with the easy to use carrier board.
Why using SoM is beneficial?
Small form-factor
Available Carrier Board
Custom engineering for customer needs
Saving your resources
Optimizing your product development cost
Shortening time-to-market
Avoiding development risk
Available BSP for every HW setup
SoM is an ideal solution to custom engineering!
Engineering with Passion
SoMLabs develops and manufactures a wide range of embedded platforms such as System on Modules (SoM) and Carrier Boards (CB) for embedded projects. Growing embedded market demands superior competitive solutions (price/performance). Success of our customers relies on both technology advantage and time to market. In order to meet this expectations SoMLabs offers extensive range of SoMs and CBs for all industrial sectors. Customers have a choice to use complete HW and SW solution based on recognized semiconductor companies. Our company cooperates with leading silicon vendors to ensure at least 7...10 years lifetime for its products.
Board Design Services
SoMLabs provides development and consulting services on a variety of embedded platforms. Our key service is to delivery ready to use design that meet customer's expectation, adding additional peripherals (CAN, TFT, ETH, USB, etc) is our core competence.  SoMlabs offers designing, testing, prototyping and mass production for our customers. This appreciated service is well recognized and is important factor for selecting our products. Among many technology we specialized in FreeRTOS, Linux, Android.  Our rich experience in embedded solution development is a great added value to shorten time-to-market and to optimize cost of robust designs.
Software Development Services
Our Linux and software experts are passionate engineers who are helping our customers at any stage of the project. Regardless of whether your company is a beginner in the use of our technology or is an advanced user, our experts are ready deliver desired support. Our service has been appreciated by many of our customers, expertise in FreeRTOS, Linux and Android has been well recognized.
SoMLabs provides SOM, CB, custom design, prototyping and manufacturing services.