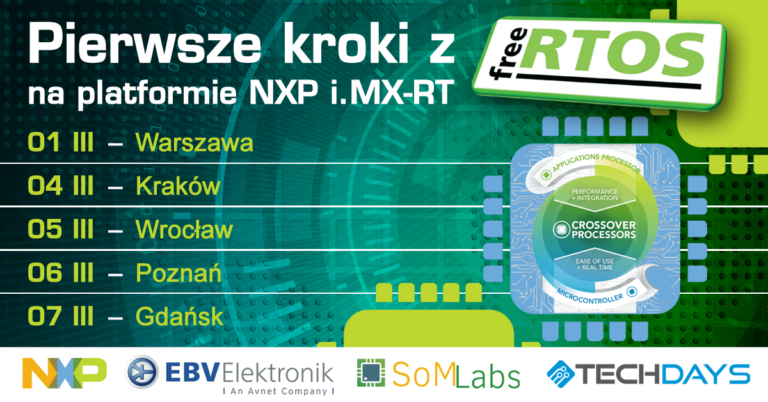 i.MX-RT hands-on in 5 cities in Poland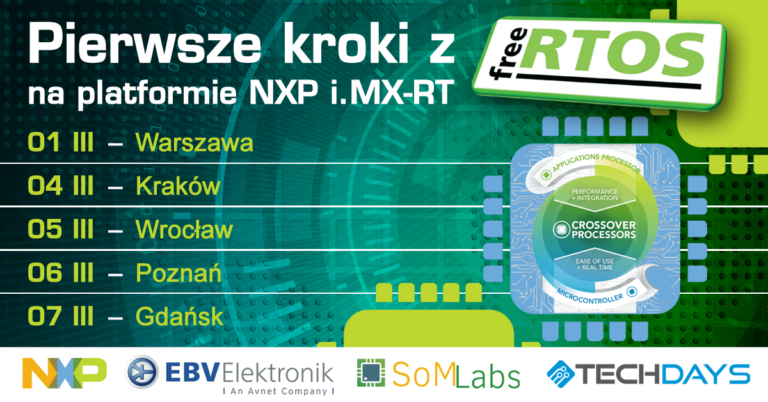 SoMLabs in cooperation with NXP and EBV Elektronik organise workshops "First steps with FreeRTOS on NXP i.MX-RT hardware platform" in 5 cities in Poland. Workshop will be focused on basic FreeRTOS applications, in one of hands-on users learn Segger emWin graphics libraries too.
Hardware base for workshops will be SoMLabs VisionSOM-RT, dedicated carrier board, 7" LCD-TFT display (by Powertip), KAmod sensor modules and Segger J-Trace (programmer-debugger).
Cities and dates:
Warszawa, 01.03.2019
Kraków, 04.03.2019
Wrocław, 05.03.2019
Poznań, 06.03.2019
Gdańsk, 07.03.2019